I'm often asked what my typical working day consists of and so for any aspiring Interior Designers out there, I've put together the following blog to explain my work in a bit more detail. If your idea of an Interior Designer is someone who selects fabrics, looks at colour palettes and spends time sourcing or rearranging furniture, you are close, but there is so much more to the role. To be successful, you need to be creative, have an eye for colour and detail and also have strong communication and organisational skills and be able to manage schedules, deadlines and budgets. Whilst every day is different, here's an idea of the typical duties that I cover on a daily basis.
Initial meetings are usually conducted on site in the clients home whilst subsequent meetings can be carried out via video call. An intial consultation involves talking through the project, discussing the clients requirements, budget and deadlines. This is an essential part of the process as the final design must meet the clients expectations as well as providing a stylish and practical living space for them to enjoy. Not only do we discuss any historical features of the house and practical issues such as room size, ceiling heights, access to the property but we will also go through the clients own personal taste, style and colour preferences as well as likes and dislikes. It is important that both myself and my clients are open and honest with each other from the outset so that I can deliver the best possible results.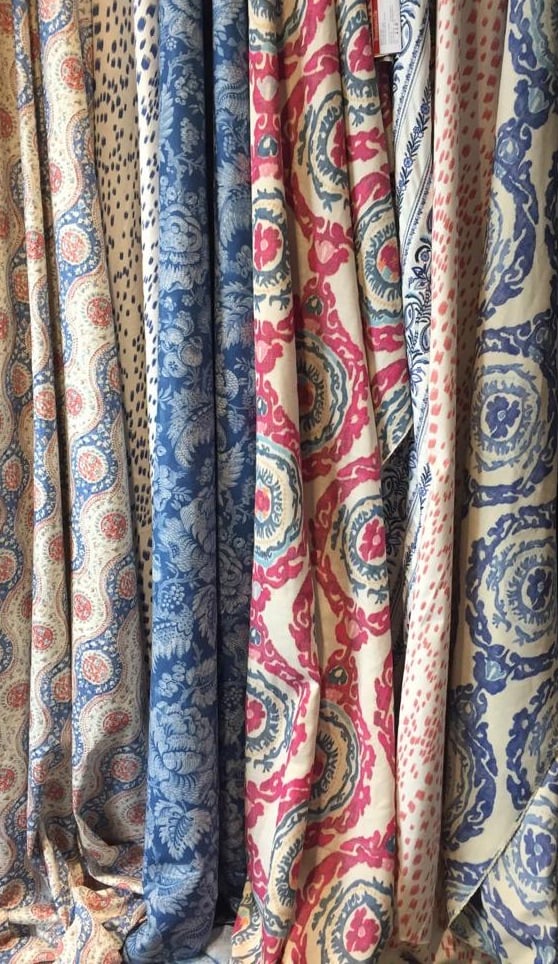 Here's the fun part - taking all the information I've gathered from the client, I then research and collate a design scheme which can include colour palettes, fabric, flooring, furniture, lighting and cabinetry ideas, along with suggestions for accessories and finishing touches - of which we also re-address at a later stage. The scheme can change and be refined after gaining initial feedback from my client. Detailed technical drawings of any bespoke cabinetry, together with samples of fabrics and flooring are also provided for the client to approve, and room layouts are also drawn up to show where furniture will be placed, as spacial planning can effect the whole design if planned incorrectly.
I spend a considerable part of my day sourcing anything from fabrics, paint colours, furniture, art, antiques, flooring, lighting, curtain poles, rugs, lighting, light switches, door and drawer handles, radiators and much more. This all depends on the project I'm working on which is why it varies from day to day. Interior magazines, Instagram and Pinterest are all great sources of inspiration for me, but also visiting antique fairs, shops, builders merchants and interior showrooms (when we're not in Lockdown!) is the best way to see fabrics, fixtures and fittings. Under normal circumstances I would try to visit as many trade shows and London showrooms as possible throughtout the year, as they are a fantastic way to source new products as well as meeting with existing and new suppliers. I just hope we can get back to this way of working very soon.
As every job that I take on is different, I ensure that each project is tailormade to suit my client's requirements. Once they are happy with my design proposal, I then liaise with my suppliers and contractors and start the costing process.
Once the detailed costings have been submitted and agreed by the client, it's then my responsibility to ensure all items required for this project are ordered, delivered and installed on schedule and to budget. This requires meticulous planning and organising with the relevant craftsmen and tradespeople to enable me to put togther a detailed Schedule of Works. I then need to ensure that every aspect of this runs smoothly and on time and the client is aware of what is happening when and should there be any delays or changes I then need to keep the client informed straight away,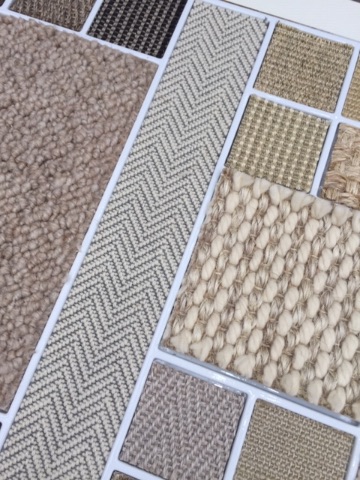 Therefore, working closely and communicating well with my clients is a very important part of my job. I can spend a significant part of each day updating clients on the progress of their individual projects. If there are any issues or delays to the project then it is important these are discussed in detail as soon as possible, in order to find a suitable solution. Being a good communicator is key as I am dealing with multiple contractors, suppliers, craftsmen and clients at the same time. Managing phone calls along with emails and text messages is part of this and can make for a busy day.
Depending on what the project is that I'm working on, in terms of installation I start with the fixtures, fittings and lighting followed by the soft furnishings. The soft furnishings are one of the finishing touches to the scheme so whether it be window dressing, bespoke window seats, cushions and lampshades, the fitting of these can usually be completed together. Furniture can be moved in, curtains hung and decorative side lights added to side tables. At this point, I would reassess the space and confirm whether there are any final finishing touches required to style and dress the room such as a suzani, log basket, throw, art, picture frames 0r candles. It is such a lovely feeling to see a project completed and for the rooms to be finished for my clients to enjoy.
So, there you have it - there's so much more work involved in creating beautiful homes than you might expect. I get to work with a number of fantastic suppliers, contractors and small business owners all over the country as well as getting to know my wonderful clients and being able to see our collective vision become a reality.
Interior Design involves a lot of hard work and determination, however I wouldn't change it!
If you are a budding interior designer and have any questions for me, I would love to hear from you. Or if you have a potential project for your home that you would like to discuss with me in more detail, then please do not hesitate to get in touch.
Best wishes,
Caroline xx