Top tips on how to get creative and style your house this Christmas.
An abundance of greenery is the key to festive styling. The most obvious being the Christmas tree. I personally always go for a real tree as I love the smell of fresh pine but there are so many realistic faux trees on offer that can be a better long term investment, so it's a matter of personal preference
Bring the outside in and go foraging for branches and wild berries to create table decorations, garlands and wreaths.
If you aren't sure about making your own wreaths then why not book yourself into a wreath making workshop or host one of your own and invite your friends along? This is what I have done this year with the lovely @WildGreenBampton and it's a great excuse for a fun girls night
No fireplace is complete without a stocking so whatever your theme you will always find a stocking that suits. If you don't have a fireplace then your can hang them along the bannister, on doors or tie to the back of chairs to add some festive flourish.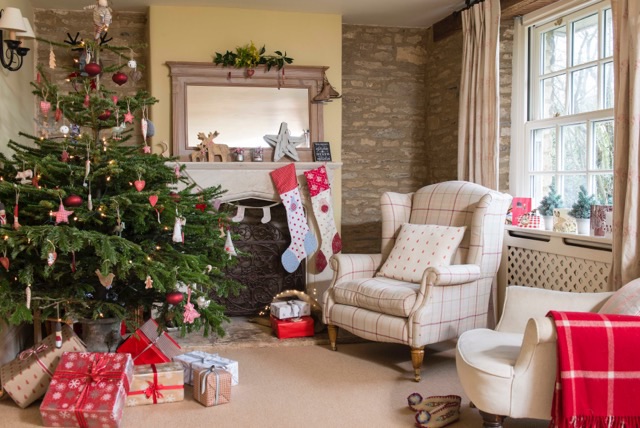 Christmas isn't Christmas without some gingerbread baking. Every year our kids go to a Gingerbread workshop and create beautiful gingerbread houses using an abundance of sweets. You can buy your own gingerbread house kits or keep it simple and use some festive cutters and edible decorations.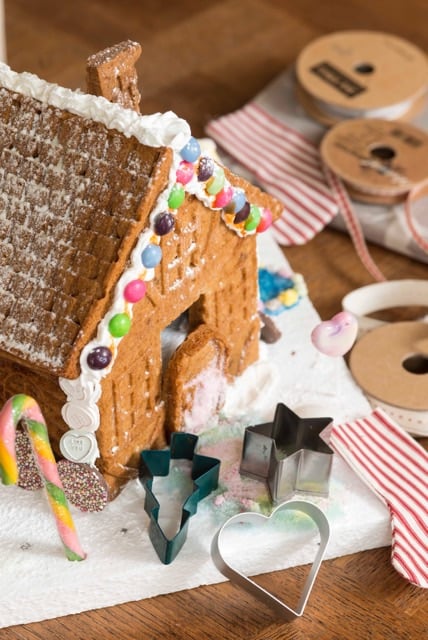 Scatter your house with pretty fairy lights and scented candles. For some extra christmas magic use scented candles to make your entire home feel more seasonal. Scents like cinnamon and spiced apple remind us of Christmas and give a cosy feel. My favourite scented candle is the "Winter" candle from The White Company.

To create a really simple table centre piece - line the centre of a table with a mass of pillar candles in different heights and then lay spruce branches and scatter fairy lights and tealights in between. So effective but simple!